The Mining Show- Dubai
2023-02-12
Mining Expo and Conference 2022 at Dubai Festival Arena, under the patronage of the Ministry of Energy and Infrastructure. An annual opportunity for local companies, and governments.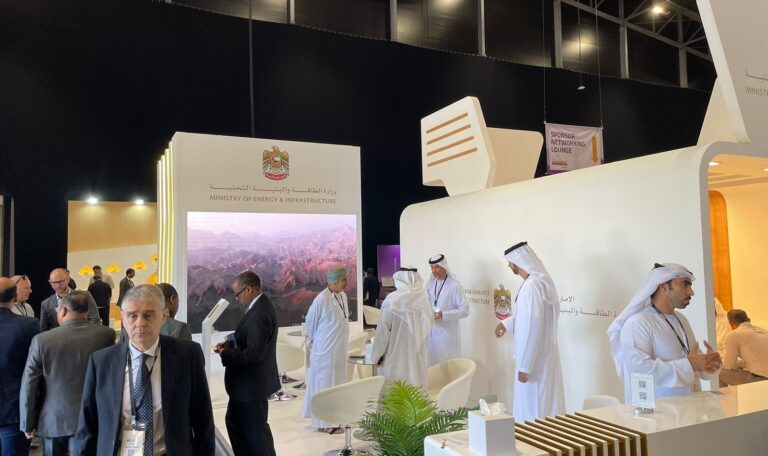 World Future Energy Summit and Abu Dhabi Sustainability Week (16-18 January 2023)
TDS Got the chance to be at World Future Energy Summit in Abu Dhabi – such a knowledgeable experience to see trending technologies in the field renewable energy solar and sustainable
TDS Branches Incorporation
We eventually managed to incorporate all our branches in UAE, Egypt and Oman under one name "Technical Development Solutions"
NEOM Project
We proudly announce that Technical Development Solutions Co. was awarded The Project "Installation of Groundwater Monitoring Stations" in the world-first tech city of NEOM. (July)
Saudi Water Forum 2022
TDS participated in the Saudi Water Forum which was held in Hilton Riyadh between 06-08 March 2022. TDS had a special attendance in the Forum via its own stand in the Exhibition.
Breakbulk Middle East
Aamaq participation in Breakbulk Middle East held on 1-2 February 2022
ADIPEC
ADIPEC 15-16 November 2021
The Big 5 2021 | Infrastructure and Construction Exhibition
Aamaq participation in Big 5 on Infrastructure and Construction Exhibition which was held between 12-15 September 2021
SAGEEP 2021 & the 1st Munitions Response Meeting
TDS participated in the fully-virtual experience for SAGEEP 2021 & the 1st Munitions Response Meeting. The meeting took place March 14 – 18, 2021. SAGEEP discussed near-surface applications of geophysics and recent developments in near-surface geophysics.
SEG Online Experience 11-16 Oct 2020
We celebrated with SEG its 90th year and participated in the virtual SEG Annual Meeting and International Exhibition. We attended a wide variety of workshops and technical sessions plus certain special events.
Annual Ramadan Iftar
2017 Annual Ramadan Iftar of AL Mousa Group
Rain Enhancement Forum
TDS Team got the chance to attend the International Rain Enhancement Forum, an event to tackle pressing water and sustainability issues worldwide, organized by the National Center.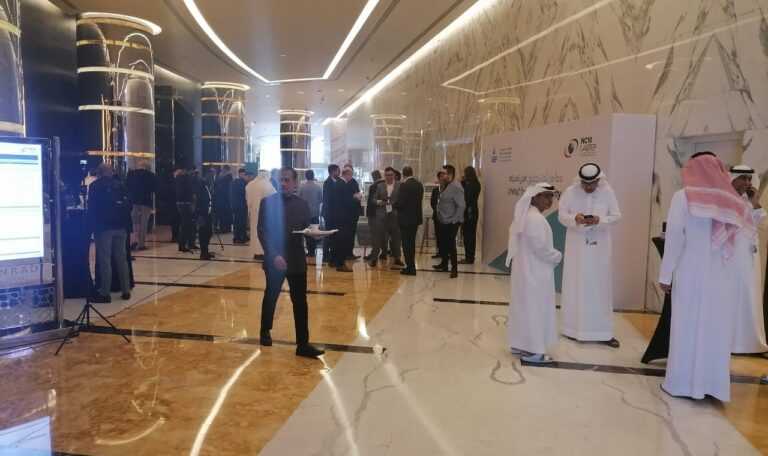 TDS-Egg Geo Agreement
TDS has signed an agreement as Egg Geo official agent in the Middle East and India for geothermal exchange consulting and master planning
World Utilities Congress
Participation in World Utilities Congress (9-11 May 2022)
AQUATIC Insider 2020
TDS Team joined the Aquatic Insider 2020 online sessions between 19 Oct- 6th Nov. They experienced a great knowledge about how data could provide insights that help us address critical water challenges.
GSA 2020 Courses
TDS Geophysicist team took advantage of GSA 2020 and experienced some online courses: 1- Resistivity Surveying 2-Ground-Penetrating Radar—Principles, Practice, and Processing.
GRC 2020 Virtual Annual Meeting & Expo
TDS participated in the fully-virtual experience for GRC's 2020 Annual Meeting & Expo. The meeting took place October 18 – 23, 2020 in an online and on-demand format The virtual event offered technical and market conference sessions, educational seminars and numerous networking opportunities.
Hydromet Africa
On the 19th – 22nd Feb 2019 TDS participated in Hydromet in Cairo, Egypt. An international congress that brought worldwide entities and companies in the fields of Meteorology.
Official meeting of KSA's Government, water & Electricity industries & international investors
11 February 2016 The official meeting of KSA's Government, water & Electricity industries & international investors.
GSA 2020 Connects Online
TDS continued its consecutive activities during October and participated in the Annual GSA which was held between 26-30 October.
Annual Water and Energy Congress Week - Sharjah, United Arab Emirates.
On February 2020, our team attended the Annual Water and Energy Congress Week in Sharjah, United Arab Emirates. The conference identified the state-of-the-art of water solutions and how to build a sustainable future.
Civil Defense Fair
In 2014, Technical Development Solution Participated in the Civil Defense Fair held in Riyadh
Geothermal Rising Conference 2022
TDS participated in the Geothermal Rising Conference on 28-31 August 2022, Reno, USA. Our CEO (Mohammed Gad) was a member of the technical panel-Geothermal Energy Networks.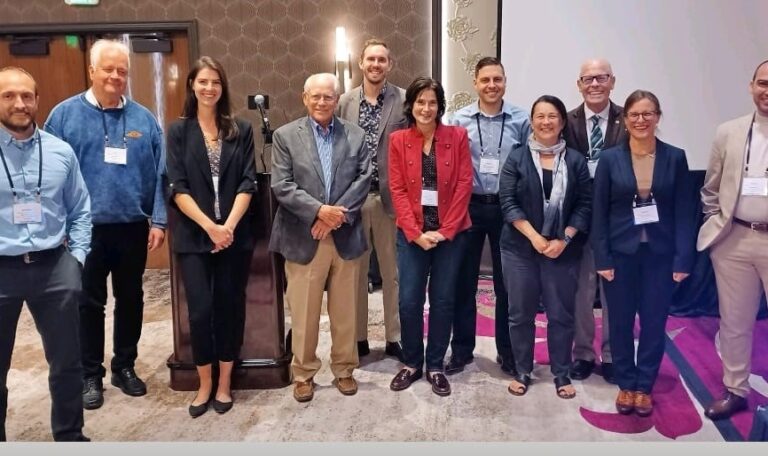 TDS-BRGM Agreement
TDS has signed an agreement of collaboration with BRGM (October 2022) in various fields such as: Aquifer Recharge / Geophysics / Natural Hazard Assessment / Technical Assistance.
The Inauguration and Installation of a Climate Station at MEWA
The inauguration and installation of a climate station on 22, January 2021,at the headquarters of the Ministry of Environment, Water and Agriculture within the project of operation and maintenance of the hydrological network in the Kingdom of Saudi Arabia.
Surface Monitoring Solutions "Measuring and Monitoring Discharge in Arid and Semi-Arid Regions' Wadis "
TDS, AAMAQ, and SEBA Hydrometrie managed to install the Discharge Keeper Device (the first pilot project for measuring the discharge by optical camera in the middle east) supervise.
Meeting with Indonesian Embassy
The consul and the commercial attache visited the headquarters of Technical Development Solutions Company.(TDS) to discuss ways of investment and cooperation in the Indonesian market
2019 ISO Certification
On 6th March 2019, TDS obtained ISO certification ISO9001: 2015 for the scope of operation: hydrological, geophysical studies and data of water management. Certificate No. Q-0986.
SWEF EXHIBITION
SWEF EXHIBITION IN RIYADH ON FEBRUARY 12-14,2017
Big 5 Digital Festival
Aamaq participation in Big 5 Digital Festival which was held on 5 November 2020
Best of 2020 Mineral Exploration Geophysics
TDS attended one of The EAGE Workshops "the best of 2020 Mineral Exploration Geophysics" on 22 October 2020.
Meeting with Van Essen Instruments
06 March 2019 The meeting with Van Essen Instruments will bring opportunity to cooperate in solutions to monitor the remediation process.
ADIPEC 2017
ADIPEC The Abu Dhabi international petroleum exhibition and conference 7-10 NOV 2016